Why grammar matters to your bottom line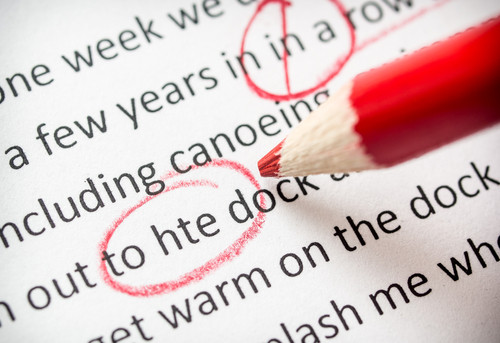 As a full-service communications company, we help clients develop and deliver key messages to target audiences. That can involve everything from researching and writing original content to editing and refining text provided by clients.
Regardless of where we plug into the workflow process to add value, one crucial step that cannot be overlooked is copy editing. S&A Cherokee has seasoned communications professionals with expertise in writing, editing and proofreading content such as marketing collateral, annual reports, websites, emails, direct mail, print ads, radio ads, press releases, editorials, guest articles, letters to the editor, speeches and more.
Our public relations professionals can also tap into the expertise of our publications division, which produces Cary Magazine, Auto Remarketing, SubPrime Auto Finance News and numerous custom publications.
As part of the process, we do our best to ensure that the final product follows generally accepted rules of grammar and punctuation. Why does this matter? Bad grammar can negatively impact a company's image and bottom line.
The Evidence is There
A study conducted last year by the British firm Global Lingo found that 74 percent of consumers pay attention to grammar on company websites, and 59 percent say they would not do business with a company that's made obvious grammatical errors.
Another study by Standing Dog Interactive showed that 58 percent of consumers were either "somewhat" or "very" annoyed by poor copy on business websites.
In one example, a small online retailer of tights and stockings noticed that its revenue per visitor nearly doubled after it corrected a misspelling on its website.
Bad grammar reduces credibility and the perception of professionalism. Visitors/readers may perceive that if your communications are handled with a lack of attention to detail, your products and services likewise may be sloppy.
Although we may not be able to catch every mistake (e.g., incorrect phone numbers, addresses, names and dates), we can edit and proofread your written communications to ensure that bad grammar is not turning off prospects.
To discover how S&A Cherokee can help your with marketing communications needs, contact us for a free consultation.