The Pyramid Resource Group and Team Advantage announce S&A Communications as agency of record
The Pyramid Resource Group has selected S&A Communications as its agency of record for the company and the re-launch of its proprietary team-coaching program known as Team Advantage.  As a full-service communications firm, S&A will assist The Pyramid Resource Group and Team Advantage with their communications, marketing, digital and design needs and goals.
For over 20 years, The Pyramid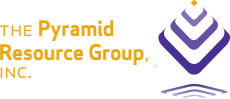 Resource Group has been working with forward-thinking companies to provide innovative corporate coaching solutions. Their premier program is Team Advantage, a proven team-coaching program designed to transform teams and convey leadership coaching skills to leaders.
The company also offers ongoing certification programs  in its signature Team Advantage coaching program, in which professional coaches, change agents, team facilitators and others learn to expand their coaching abilities using materials that have been time-tested and honed through collaborations with The Pyramid Group's clients and partners.
"Finding the right agency for promoting our work has been like hunting for an untapped gold mine over the past 20 years," said DJ Mitsch, founder of Pyramid Resource Group and creator of Team Advantage. "We finally found gold in S&A Communications.  The entire team – CEO to client services to photographer, graphic design, digital design and development – works seamlessly to provide services that go beyond expectations."
For more information on S&A Communications, call 919-674-6020. For more information on The Pyramid Resource Group, visit www.pyramidresource.com.