S&A Communications hires Lane Singletary as graphic designer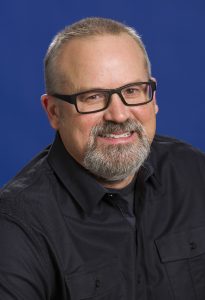 Cary, N.C. – S&A Communications, a full-service integrated marketing company, has added Lane Singletary to its design team as graphic designer. In this role, Singletary designs a variety of digital and print media, including logos, magazine layouts, flyers and other forms of advertisements.
Previously, Singletary spent a year and a half working for the Wake Forest Weekly as a graphic designer, where he created layouts and other side work. Before that, he worked at the News & Observer for 18 years. He worked on graphics projects for the newspaper, including print items, marketing advertisements, signs and logos.
Singletary has an Associate in Applied Science degree, specifically for commercial art and advertising design, from Johnston Community College. He currently resides in Clayton with his wife Diane and their two Jack Russell terriers, Barney and Harper.
"We are excited to have Lane contributing his experience and design knowledge to our creative team," said Owner/Principal Chuck Norman, APR.
For more information on S&A Communications, call 919-674-6020.