National Ataxia Foundation names S&A Communications as agency of record
The National Ataxia Foundation, based in Minneapolis, has selected S&A Communications as its agency of record. As a full-service communications agency, S&A Communications will provide NAF with public relations, marketing and creative services to help raise national awareness about Ataxia.
Established in 1957, NAF is a member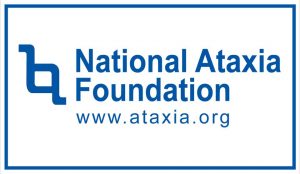 ship-supported nonprofit organization dedicated to improving the lives of persons affected by Ataxia through support, education and research. Its primary goal is to support promising Ataxia research and to provide essential programs and services for Ataxia families.
Ataxia is a group of devastating, often fatal, rare neurological disorders. It's progressive, too often strikes children, and can affect anyone. People with Ataxia have issues with coordination, balance, fine motor skills, speech, swallowing, and eye movements. Ataxia can be hereditary or non-hereditary. At this time there are no effective treatments or cure for the 150,000 men, women and children who are affected by these life-altering diseases.
"We are incredibly excited to have S&A Communications working with us to raise national awareness for Ataxia," said Mike Parent, executive director of the National Ataxia Foundation. "We believe that S&A has an eager team of talented individuals to help us in our commitment to educate the nation on Ataxia."
"Our team is enthusiastic to work with NAF. Our goal is to gain nationwide attention and provide needed education regarding Ataxia in order to help NAF's research, support and education efforts," said Chuck Norman, APR, owner/principal of S&A Communications.
For more information about S&A Communications call 919-674-6020. To learn more about Ataxia and the National Ataxia Foundation, visit www.ataxia.org.