Good Design Cuts through Information Clutter
Information is everywhere, screaming for attention: Look here! Click this! Download that!  Consumers may spend just a few seconds with your message, but good design can make those seconds count.
Although beauty is subjective, "good" design is defined as memorable and useful. Bold, streamlined logos and easy-to-navigate websites should be part of any well-designed brand.
Officially known as flat design, this streamlined look hit the consumer mainstream with the release of Windows 8 in fall 2012. Last year, Apple jumped on this trend with the launch of iOS7.  Shadows, bevels and other pseudo-realistic 3D effects were jettisoned in favor of simple shapes and easy-to-read text. In the non-digital world, USA Today's new blue-circle logo epitomizes flat design.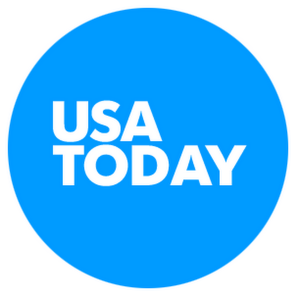 Beyond popularity, this streamlined look has real utility. A logo with clean lines retains its impact whether it's on a favicon (shortcut icon) just a few pixels wide, a smartphone app icon, a Web page or business cards.
"It's not just letterhead anymore," said Amy Mangels, design manager at S&A Cherokee. "Because companies are communicating on so many platforms, their brand needs the versatility to look good wherever it's used. The overall design trend is moving toward simplicity and minimalism."
A website without superfluous gimmickry loads faster, reducing frustration and increasing usability.  The site also has a better chance of engaging viewers if it can be easily read on any device – phone, tablet, laptop or desktop.
A 2006 study published by Taylor & Francis Group showed that users form an opinion about the attractiveness of a website in as little as 50 milliseconds (the blink of an eye is about 300 milliseconds). That's not a lot of time to make a good first impression!
Minimalist design can make any site easier to scan without sacrificing vital information. Concise blocks of text, thoughtful typography and fewer colors can impose hierarchy and create contrast. If users can find the information they need quickly and easily, they are more likely to linger or even return to the site.
You may only have a few seconds to get your message across, but with the support of strong design, a few seconds is all you need.
To discover how S&A Cherokee can help with your design needs, contact us for a free consultation at (919) 674-6020.