We've rebranded as S&A Communications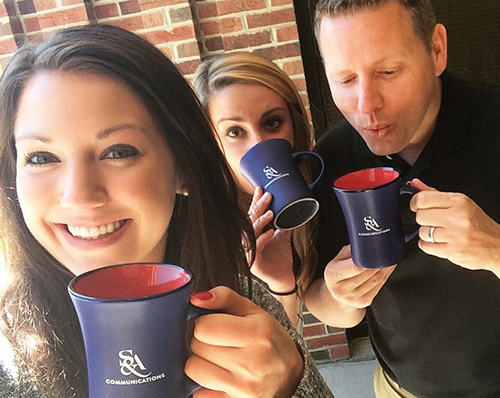 Award-winning full-service integrated communications company S&A Cherokee has expanded its offerings and rebranded itself as S&A Communications. Founded in 1982 as Smith and Associates, the company today is the longest continuously operating PR/marketing company in the Triangle area.
Along with a new logo and website (www.sacommunications.com), the firm has expanded its marketing, market research, brand development, media buying, graphic design, digital marketing and SEO services.
The company remains under the ownership of four owners/principals: founder Ron Smith, Bill Zadeits, Michelle Matthews and Chuck Norman, APR. Its sister company, Cherokee Media Group, publishes Cary Magazine, Auto Remarketing and SubPrime Auto Finance News, as well as numerous digital and custom publications. S&A and Cherokee Media Group employ 38 marketing, communications and sales professionals in Cary.
"We selected our new name and look to highlight our core services centered around communications in various forms, from public relations and branding to graphic design and digital marketing," said Norman. "We've been rolling out the new brand over the past few months and have received positive response from our clients and partners."