Evolution of the press release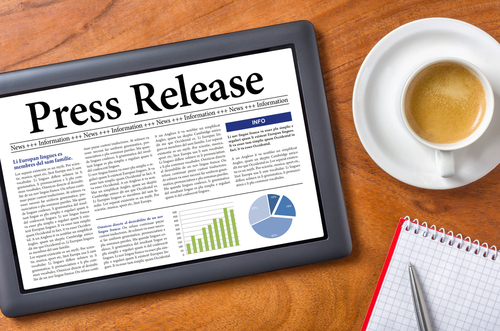 A press release is an announcement issued to the news media and other targeted outlets for the purpose of informing the public of an organization's developments. The audience can be the general public, or specific, segmented audiences bound by industry, interest, geography or demographics.
Over the years, press releases (used interchangeable with "news releases") have evolved to meet changing needs and new technologies.
The first press release is credited to Ivy Ledbetter Lee. In 1906 on behalf of coal mine clients, Lee distributed reports of conferences held by striking miners. Reporters were not permitted to cover the conferences, so Lee provided them with summary handouts. So essentially, the first press releases were summaries.
Over the years they evolved into announcements made prior to or concurrent with a development. Public relations professionals often mailed out press releases ahead of time with an "embargo" date, asking journalists not to run the news until said date.
As federal regulations were developed governing financial reporting for publicly held companies, many of them turned to press releases to fulfill quarterly financial reporting requirements.
By mid-20th century, several newswire services dedicated to press releases sprang up to accommodate rapid and widespread distribution via teletype machines. The adoption of facsimile (fax) machines in the late 1980s and early 1990s provided another means of dissemination, especially with machines or email programs that could "broadcast" documents to dozens of fax machines in rapid succession.
Press Releases in the Digital Age
Now, as email has become the preferred method of business communication, PR professionals develop and maintain lists of relevant email addresses, which can include bloggers, editors of e-news sites and industry analysts. Releases in the form of email body text now routinely include hyperlinks to relevant websites and other media assets like photos, videos, reports, etc. Some writers even consider how releases will look on mobile devices and compose them for optimal viewing on smaller screens.
Search engine optimization led to many writers cramming press releases with keywords in hopes of raising their website's SEO ranking. Newswires now push out releases via emails and RSS feeds in hopes of bumping up the issuer's SEO ranking. However, Google caught on to this and altered its search algorithms to reward good, organic content as opposed to SEO bait. In fact, Google's new Panda algorithm has virtually eliminated any SEO bump from newswire distributions.
Many organizations also post releases as content on their own websites to serve as background information for journalists, job seekers, investors, partners and the general public.
Which gets us back to the main purpose of a press release: to make a newsworthy announcement. The operative word being "newsworthy." Depending on the importance of and intended audiences for a release, S&A Cherokee will advise clients on the most effective means of distribution – whether directly through email, or via traditional or Web-only newswire services.
To discover how S&A Cherokee can help with your media relations and marketing needs, contact us for a free consultation.