Working with Winnie: How pets help us cope with COVID-19 and WFH isolation
We could all use some comfort and joy about now. Who better to deliver that than our pets? We're working from home during a worldwide pandemic, with economic uncertainty, less than ergonomic work stations, family members milling about, and some day-in-day-out monotony. Thank goodness for our furry friends!
Much has been studied and written about the mood-boosting power of pets on humans. Healthguide.org shares findings of numerous studies.
such as that "pet owners are less likely to suffer from depression than those without pets," and "playing with a dog or cat can elevate levels of serotonin and dopamine, which calm and relax."
Maybe that's why so many pets have been adopted from shelters nationwide recently. Dogs, in particular, have been extremely popular to adopt and are known to provide us with substantial psychological benefits.
Psychology Today blogger, Caren Osten, explained the many benefits of having a dog. These include:
Dogs teaching us mindfulness
Dogs relieving stress
Dogs lead us to nature
Dogs offer empathy
Dogs bring comfort
With Winnie, my 5-month old pixie beagle mix, my workday is filled with wet tongues, lap naps and rainbows. We're getting through this together.
Our pet-loving team members shared some ways their creatures are helping them cope.
Share your pet pic and how he/she is helping you cope.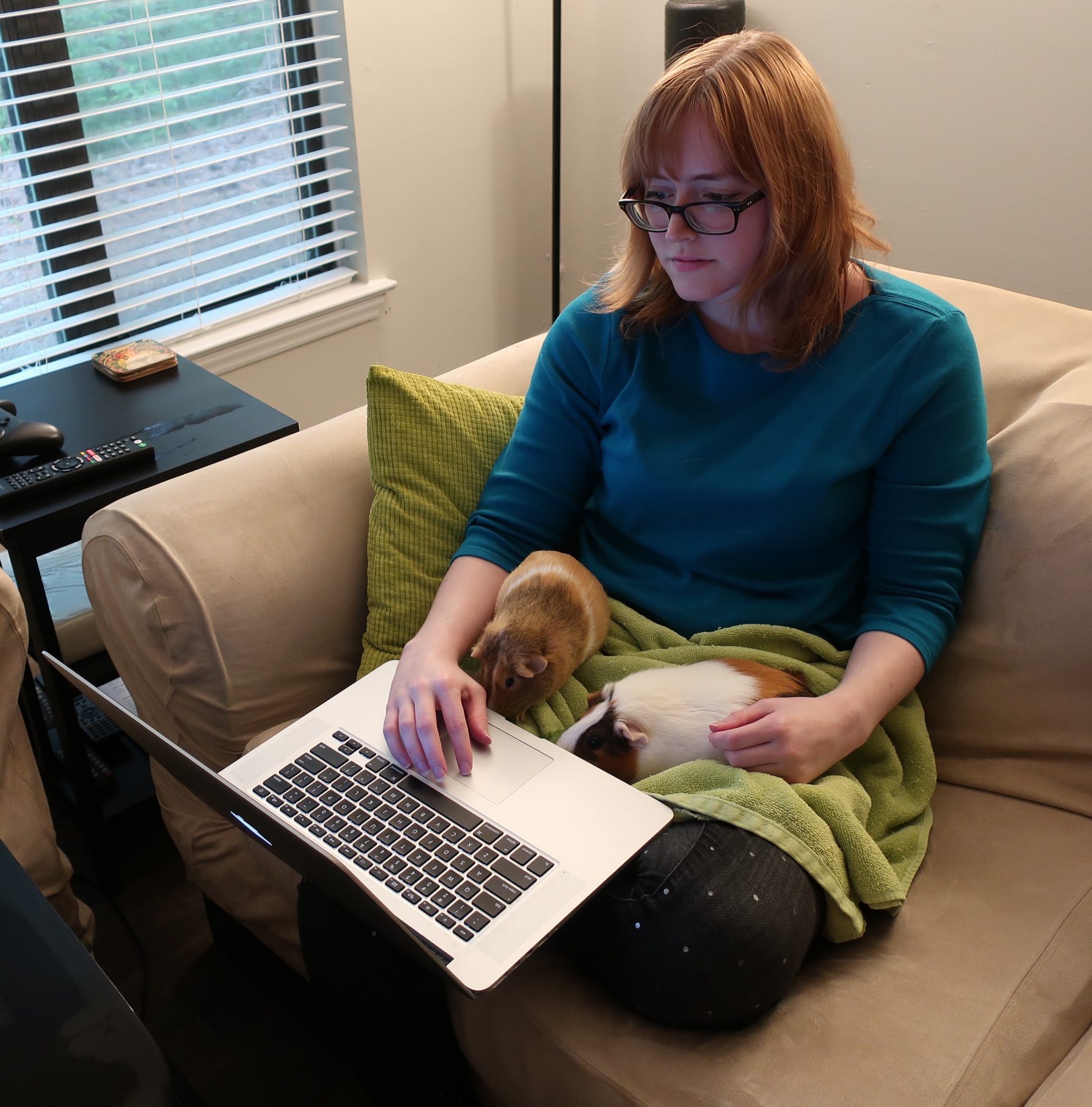 "Working from home can be frustrating, but all it takes is a moment with my piggies to clear my head and keeps my spirit up. Nothing makes me happier than hearing their little squeaks for attention!"
Rachel Sheffield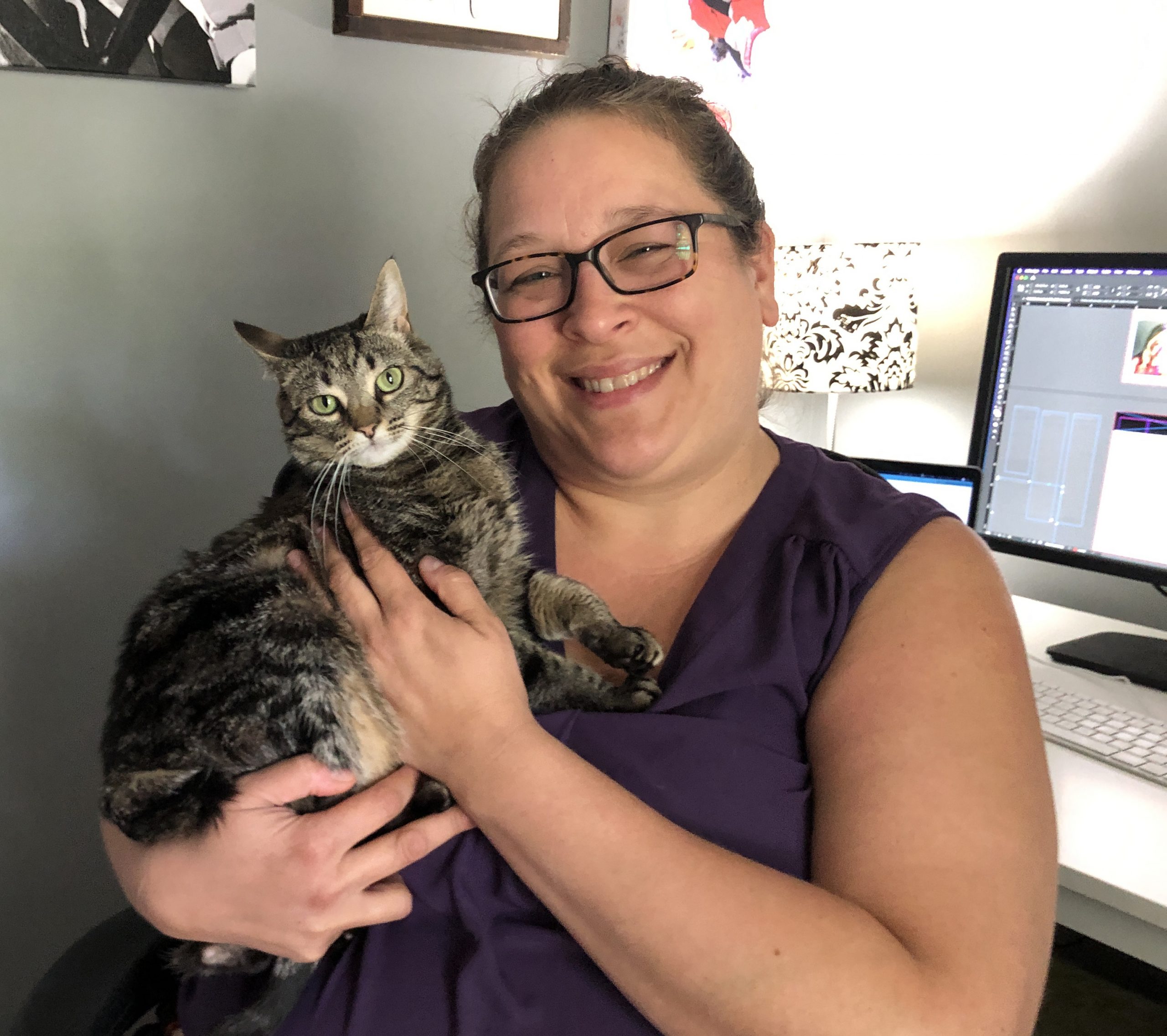 "Stormy, the cat, is always available when I need to take a break!"
Jennifer Casey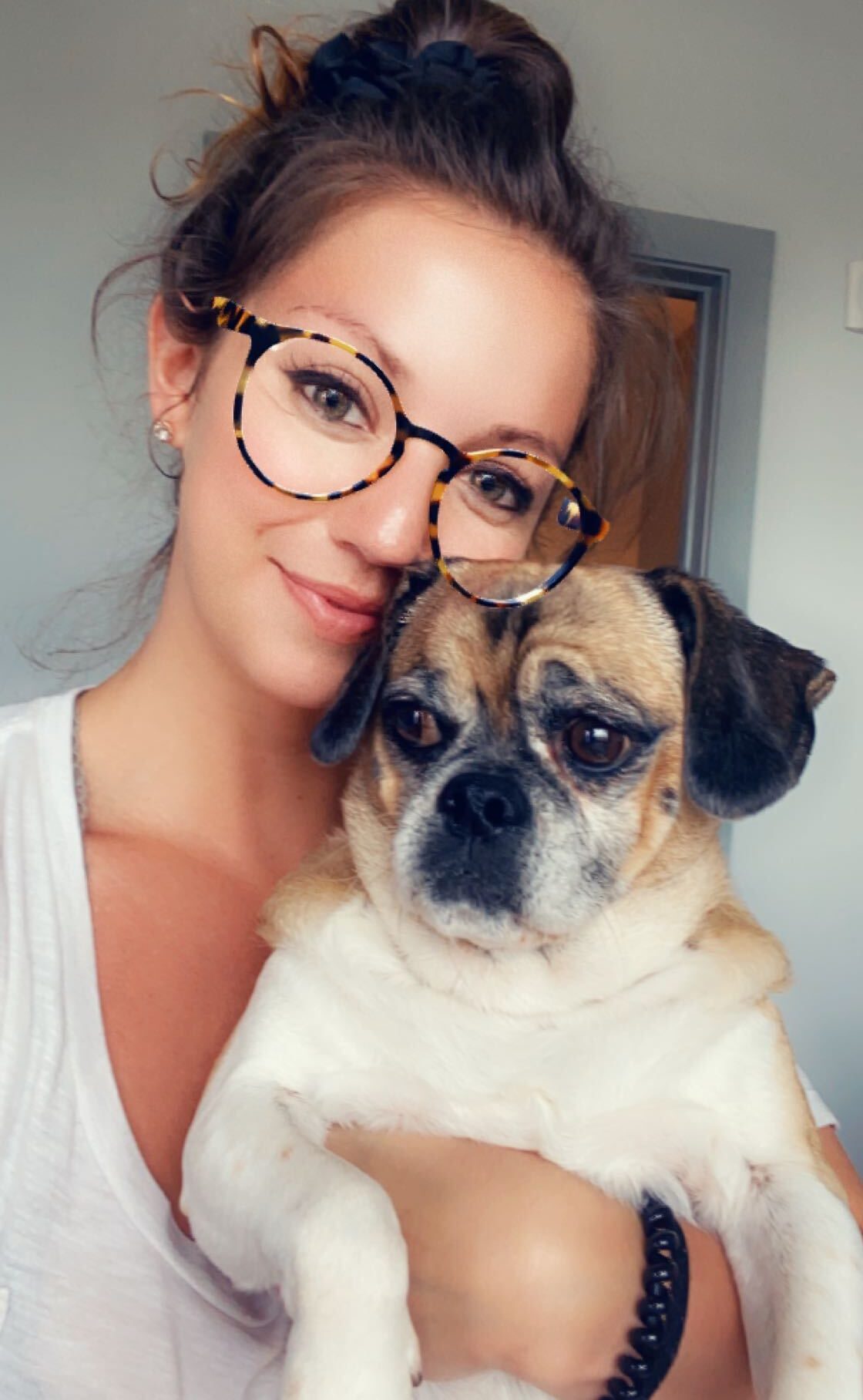 "Callie has been the best company to have during quarantine. She loves to chill on the couch as well as take long walks and explore the outdoors. She's also been incredibly helpful to lower my stress during these crazy times. I think she enjoys having me around, too!"
Leah Brown
"Our dogs, Penny and Lucy, find joy and excitement in the simple things. It's hard not to do the same when we're around them."
Joe Overby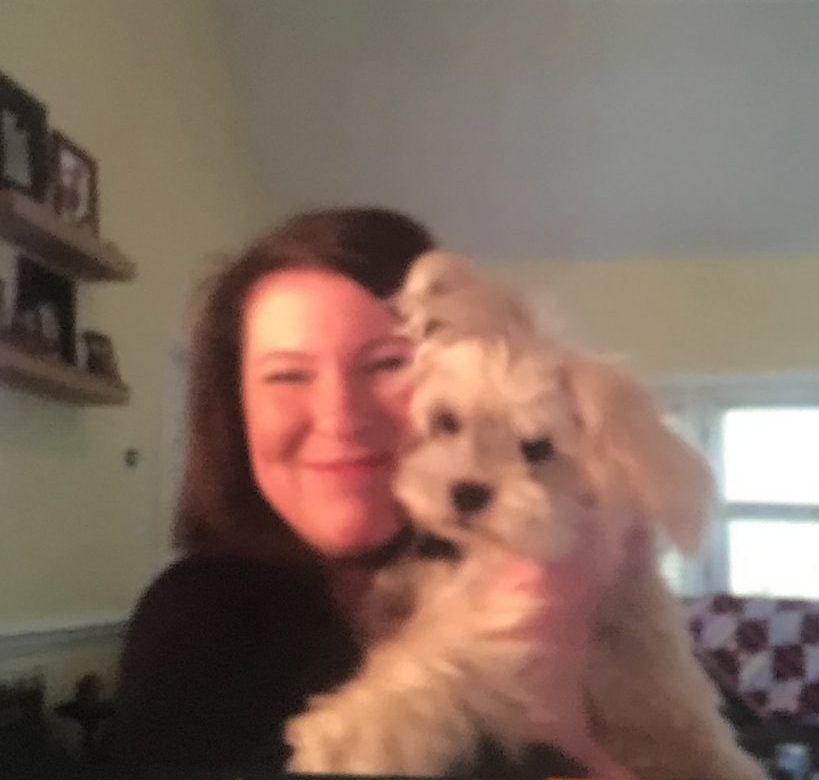 "Bella makes my days at home much brighter. She reminds me to get up and take short breaks to play. We are still mastering the 'return' part of fetch."
Lauren Early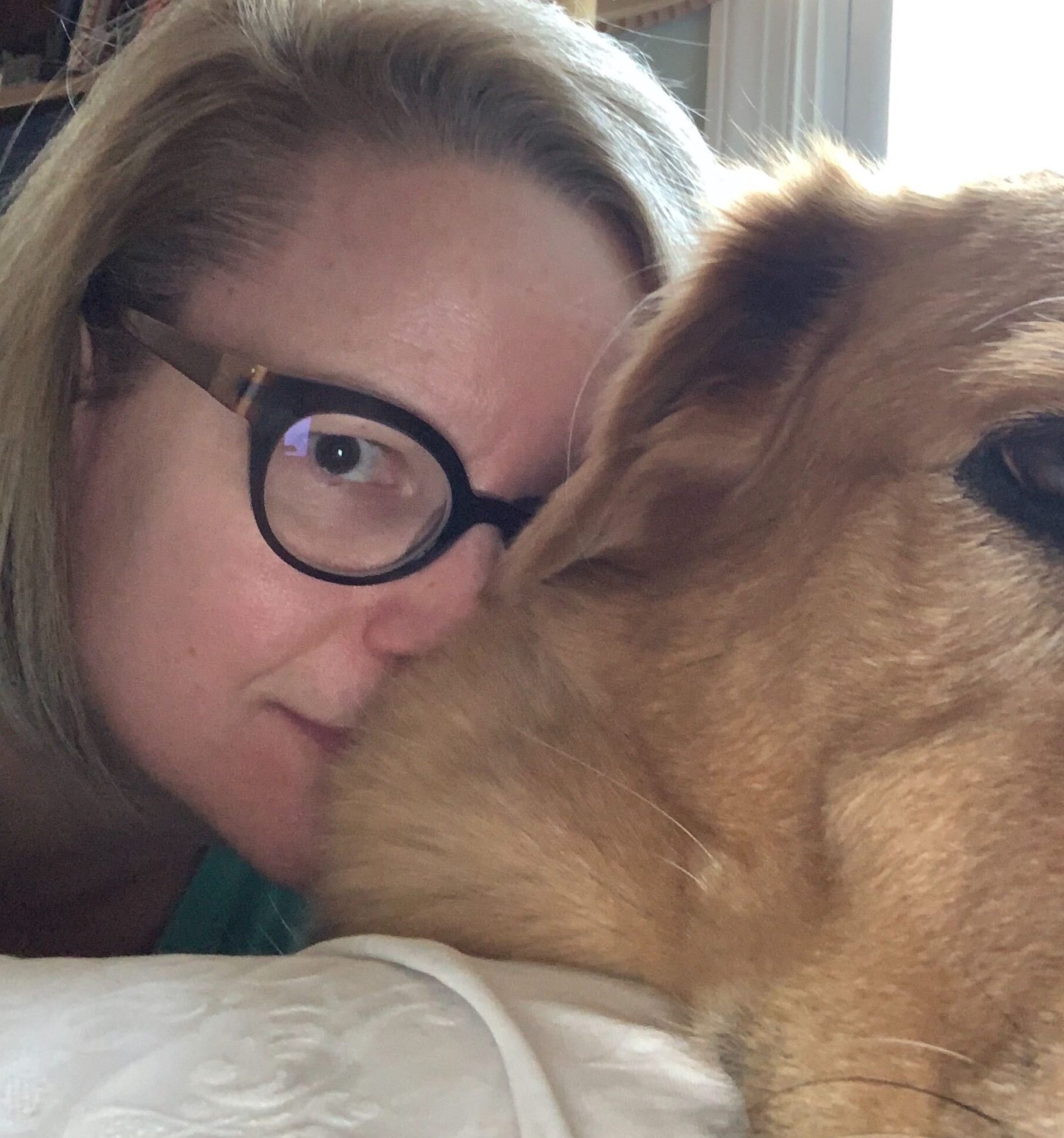 "Bentley reminds me that most small daily stress can be alleviated with a walk … or a nap."
Teresa Kriegsman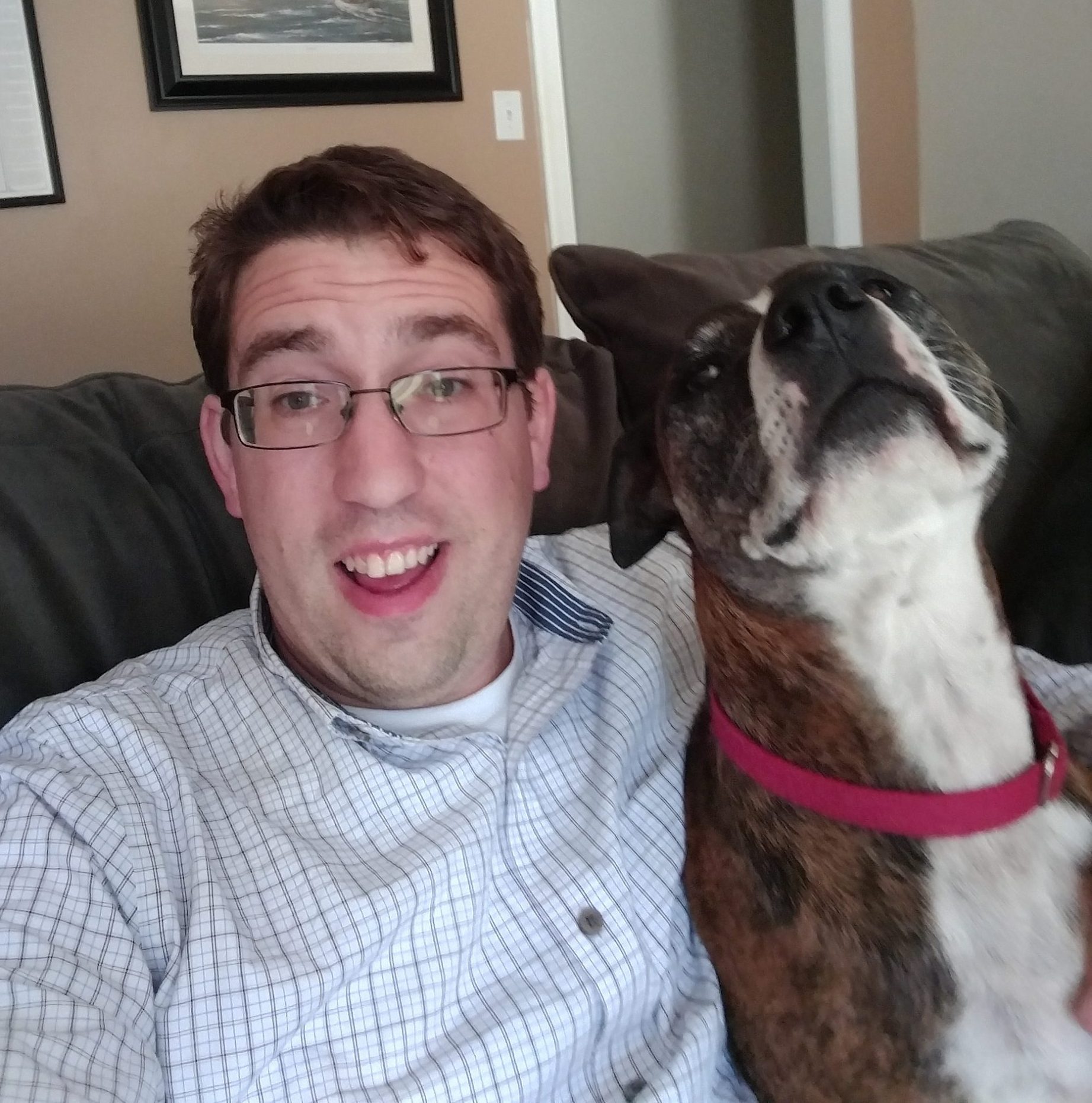 "Bonnie and Hutch, our dogs, help us keep up a routine. They are a reliable reminder that a walk around the block is the best way to start the day."
Michael McDaniel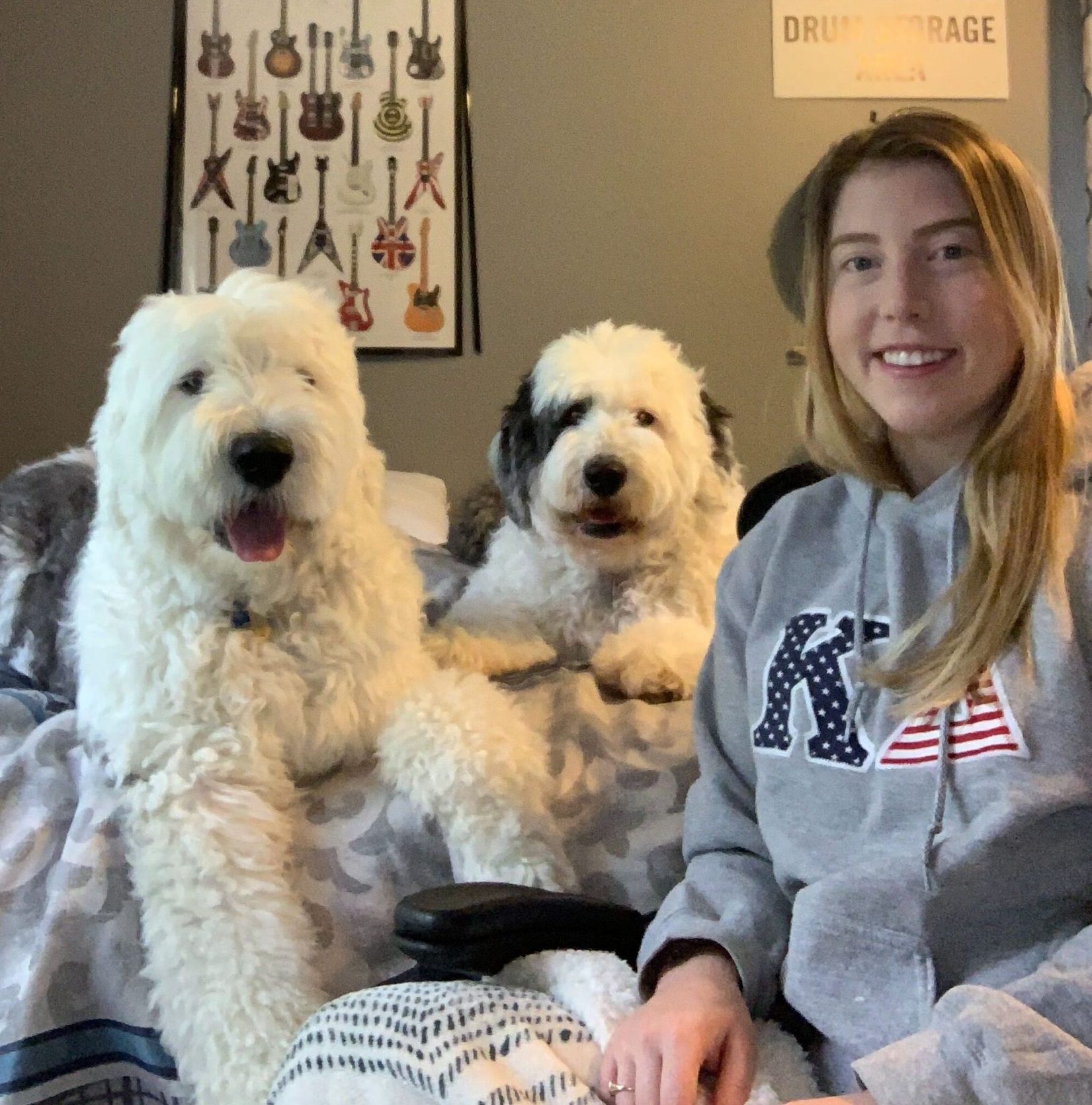 "I wouldn't be nearly as relaxed as I am during this time without Stewie and Otis. They keep me active but also are the best snuggle buddies to chill out with. They are also the goofiest coworkers I've ever met ;)"
Megan Heater